21st Anniversary GAME DAY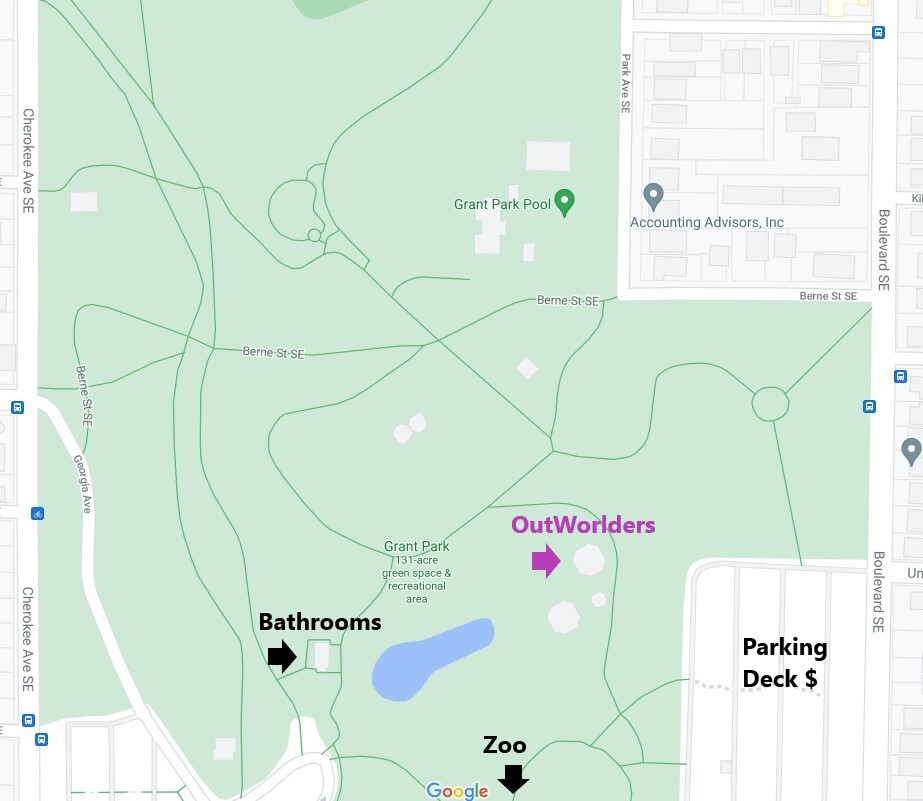 Please volunteer to help us make this FREE event successful! We need your help for our upcoming 21st Anniversary Game Day on July 10.  We'll be "on" from 1:00pm to 10:00pm (not including set-up and break-down time), and that's a lot of hours for a handful of organizers to cover. Here's how you can help: 1) take a 1.5 hour shift at the registration table with a buddy (not alone), 2) assist with set-up (arrive at noon), 3) assist with break-down (after 10:00pm). All these tasks are easy and will be reviewed with you. Please contact Andrew Segal at SegalAtlanta@GMail.com if you'd like to help. THANKS!
We're celebrating OutWorlders' 21 birthday!Come join our ALL-DAY (1-10pm) gaming event. We'll provide games, snacks, and drinks throughout the day. We'll have birthday cake at around 1:30, and pizza at 5:30-ish.

We'll be in covered Pavilion XL-2, which is located mid-park, east of Grant Park Lake and west of the parking deck.

OutWorlders may be turning 21 years old, but unfortunately, no exposed alcohol is allowed in the park.
This event is in lieu of the Game Night we usually hold on the first Saturday of the month, which this year falls on July 4th weekend. We'll be back to 1st Saturday game nights in August.
PARKING: Free parking is available on the streets around Grant Park and in some small parking lots inside the park. Paid parking is available in the parking deck on Boulevard.
When?
Saturday, July 10, 2021
1:00 PM—10:00 PM