OutReaders Book Club: The Blue Sword
NOTE: We're meeting online via Zoom (see our Facebook post for the link)

Do you love books, sci-fi, and fantasy? Then join OutReaders, the book club of OutWorlders!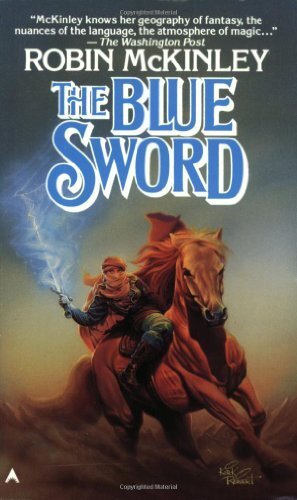 October's book is "The Blue Sword" by Robin McKinley: "Angharad 'Harry' Crewe, a recently orphaned young woman, goes to a remote desert outpost in colonized Damar, where her brother is stationed in the Homeland military. When she meets Corlath, the mystical king of the Damarian Hillfolk, Harry discovers her own magical powers and a destiny that leads her to save Damar from invasion."

We'll talk about the book's themes, characters, plot, and ending. And we will vote on upcoming books to read!

OutWorlders is Atlanta's premier LGBT+ sci-fi and gaming club. Book Club is the third Saturday of every month.

This is a free event and adults only. You do not need to be a member to attend, but we gladly accept donations to keep event and venue costs down.
When?
Saturday, October 17, 2020
2:00 PM—4:00 PM