Webcam Charades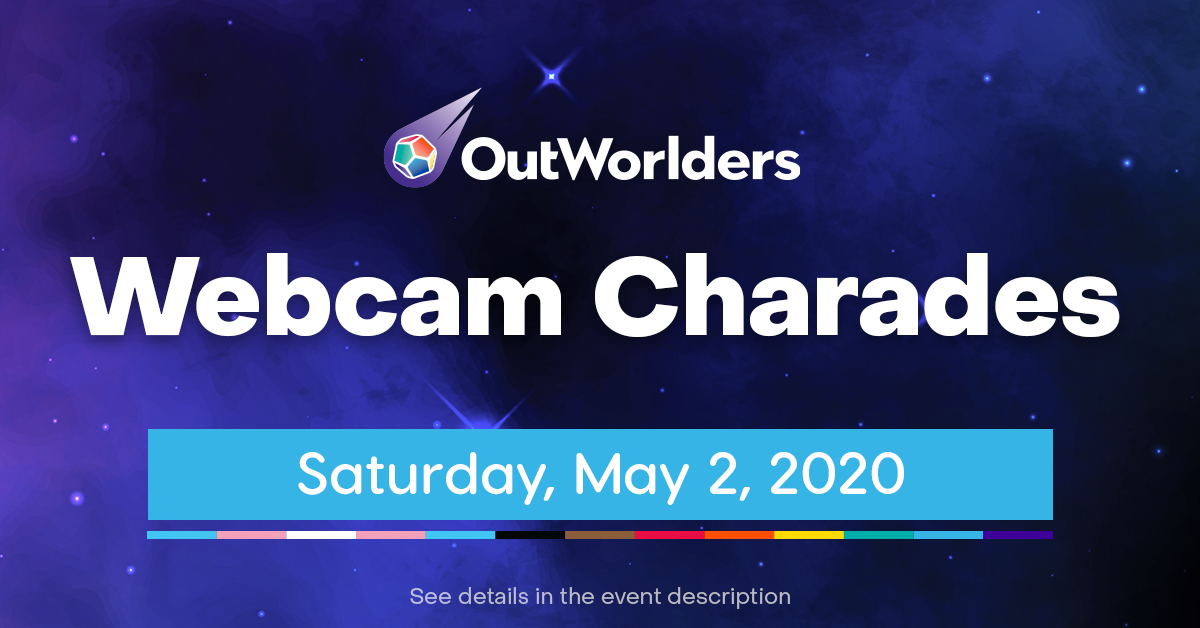 ZOOM Link
https://us02web.zoom.us/j/8267...

Let's play Webcam Charades! Be a clue-giver, clue-guesser, or shenanigan-observer.

Instead of our regular monthly game night, we'll be hosing Charades via Zoom (links will be posted the day of). Participants are not required to volunteer as clue-givers. You could play as a guesser only, or simply hang out and laugh along for the fun of it.
When?
Saturday, May 02, 2020
7:00 PM—10:00 PM