OutReaders Book Club
NOTE: We're going high-tech! This month we're meeting online through Google ZoomSkype or some such thing yet to be decided. Keep checking here for details!

Do you love books, sci-fi, and fantasy? Then join OutReaders, the book club of OutWorlders!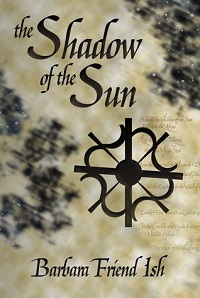 This month's book is "The Shadow of the Sun" by Barbara Friend Ish: "Ellion would be a man of honor; but his taste for black magic has already destroyed his life. When the heir to the vacant Danaan throne is marked for death by a renegade wizard, protecting her may become Ellion's last chance for redemption--or his final descent into evil."

We'll talk about the book's themes, characters, plot, and ending. And we will vote on upcoming books to read.

May's book will be "Annihilation" by Jeff VanderMeer: "Area X has been cut off from the rest of the continent for decades. An expedition -- the 12th so far -- discovers a world of mutated landscapes and creatures, as dangerous as it is beautiful, that threatens both their lives and their sanity."

OutWorlders is Atlanta's premier LGBT+ sci-fi and gaming club. Book Club is the third Saturday of every month.

This is a free event and adults only. You do not need to be a member to attend, but we gladly accept donations to keep event and venue costs down.
When?
Saturday, April 18, 2020
2:00 PM—4:00 PM