OutReaders Book Club
Do you love books, sci-fi, and fantasy? Then join OutReaders, the book club of OutWorlders!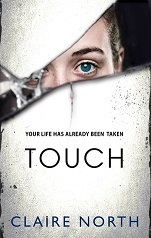 This month's book is "Touch" by Claire North: "It was a long time ago. I remember it was dark, and I didn't see my killer until it was too late. As I died, my hand touched his. That's when the first switch took place."
March's book will be "The Shadow of the Sun" by Barbara Friend Ish: "Ellion would be a man of honor; but his taste for black magic has already destroyed his life. When the heir to the vacant Danaan throne is marked for death by a renegade wizard, protecting her may become Ellion's last chance for redemption--or his final descent into evil."
We will talk about the book's themes, characters, plot, and ending. And we will vote on upcoming books to read!

OutWorlders is Atlanta's premier LGBT+ sci-fi and gaming club. Book Club is the third Saturday of every month.

This is a free event and adults only. You do not need to be a member to attend, but we gladly accept donations to keep event and venue costs down.
When?
Saturday, February 15, 2020
2:00 PM—4:00 PM
Where?
Kirkwood Branch Library
11 Kirkwood Rd NE
Atlanta, GA 30317