OutReaders Book Club
Do you love books, sci-fi, and fantasy? Then join the OutWorlders Book Club!

January's book is "Gideon the Ninth" by Tasmyn Muir: "Brought up by unfriendly nuns, ancient retainers, and countless skeletons, Gideon is ready to abandon a life of servitude and an afterlife as a reanimated corpse. She packs up her sword, her shoes, and her dirty magazines, and prepares to launch her daring escape."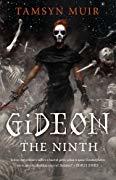 February's book will be "Touch" by Claire North: "It was a long time ago. I remember it was dark, and I didn't see my killer until it was too late. As I died, my hand touched his. That's when the first switch took place."

We will mingle and talk about the book's themes, characters, plot, and that ending. And we will vote on upcoming books to read.

OutWorlders is Atlanta's premier LGBT+ sci-fi and gaming club. Book Club is the third Saturday of every month.

This is a free event and adults only. You do not need to be a member to attend, but we gladly accept donations to keep event and venue costs down. Consider sponsoring us for a $15 membership fee, good for 1 calendar year. Sponsoring members are eligible to vote in upcoming elections and incoming business proposals.
When?
Saturday, January 18, 2020
2:00 PM—4:00 PM
Where?
Kirkwood Branch Library
11 Kirkwood Rd NE
Atlanta, GA 30317