OutWorlders Game Night
First Saturday Monthly Gaming Night.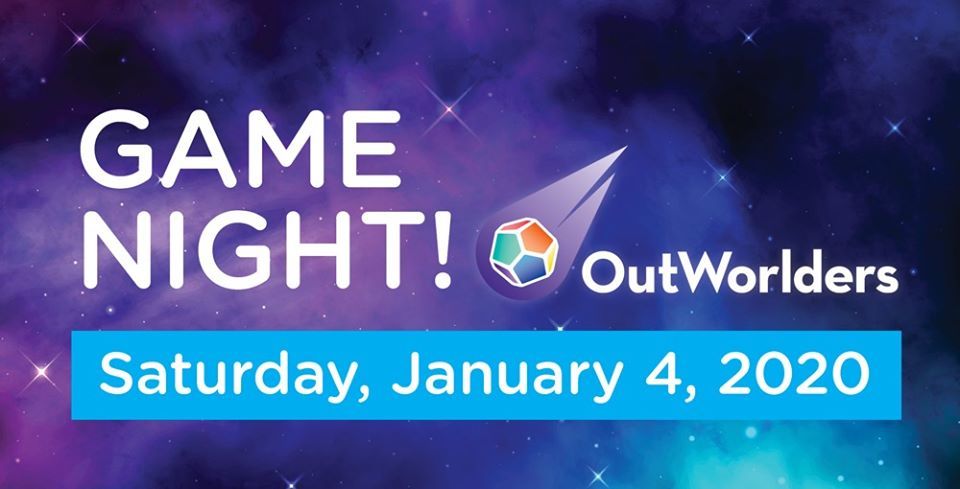 Kick off 2020 with us at Game Night! 
We'll be gaming at the library, graciously hosted by the Atlanta-Fulton Public Library System!
🐘WHITE ELEPHANT GIFT EXCHANGE - 10 PM
Receive something you didn't want over the holidays? 🎁😣 Bring it to our White Elephant Gift Exchange at January Game Night! See Rules below. 
SPECIAL ALERT! 📣🐺 Werewolf ATL will be hosting Werewolf games all evening, in one of the conference rooms! Come join this sneaky, fun social game! 
The event is Adults only and BYOB🍹. Most members bring a snack or drink to share. 
We'll have a gaming library or bring your favorite games and friends! 🎲👯‍♀️
Need players or want to try a specific game? Post in the event page.
If you are new to Atlanta OutWorlders, Game Night is the 1st Saturday of every month. Game Night is a FREE event, and we do accept donations to keep event and venue costs down. 
🐘WHITE ELEPHANT GIFT EXCHANGE RULES:
Bring an unwanted wrapped gift to participate
If you didn't receive anything but want to play, just bring a wrapped gift valued around $10. Please, no X-rated gifts. 
Game starts at 10 PM!
Players draw numbers to determine what order they will go in.
The first player selects a gift from the pool and opens it.
The following players can choose to either pick an unwrapped gift from the pool or steal a previous player's gift. Anyone who gets their gift stolen in this way can do the same – choose a new gift or steal from someone else.
To keep things moving along, there are a couple of limits on gift swapping:
A present can only be stolen once per turn, which means players who have a gift stolen from them have to wait to get it back.
After three swaps, the turn automatically comes to an end 
After all players have had a turn, the first player gets a chance to swap the gift they are holding for any other opened gift. Anyone whose gift is stolen may steal from someone else (as long as that person hasn't been stolen from yet). When someone declines to steal a gift, the game comes to an end.
💵MEMBERSHIP and DONATIONS:
This is a free event and you do not need to be a member to attend. Consider sponsoring us for a $15 membership fee, good for 1 calendar year. Sponsoring members are eligible to vote in upcoming elections and incoming business proposals. We also accept donations to help keep administrative and venue space costs down, as well as, continue to grow the club!
When?
Saturday, January 04, 2020
7:00 PM—12:00 AM
Where?
Metropolitan Library
1332 Metropolitan Pkwy SW
Atlanta, GA 30310
Directions by MARTA
Bus 95 - Metropolitan / Hapeville Bus 95 Metropolitan/Hapeville starts at the West End Station (South Rail Line and goes south on Metropolitan Blvd. (the former Stewart Ave.) towards Hapeville. The bus stops at the intersection of Metropolitan Pkwy & Dill Ave. The library is across the street on the corner of Metropolitan and Manford.