OutWorlders Game Night
First Saturday Monthly Gaming Night.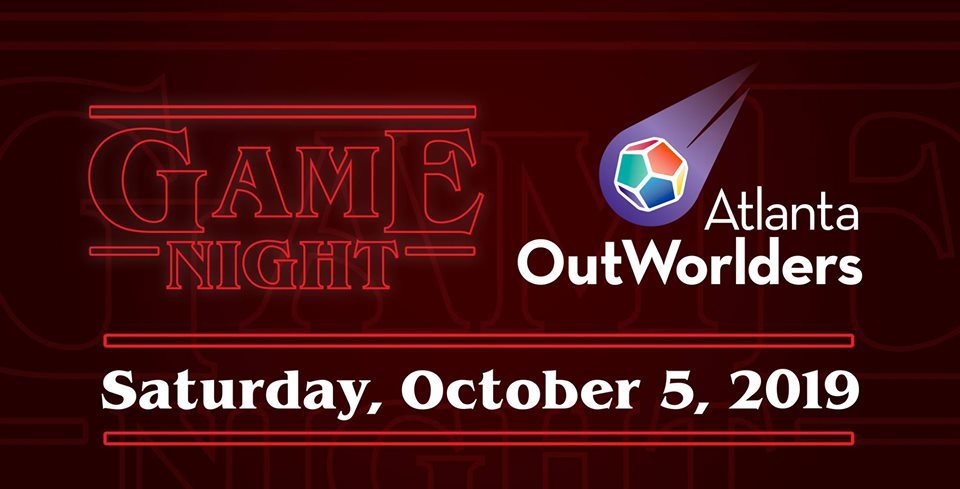 HOUR EARLIER - SPECIAL TIMES

👻Join us for a Halloween-themed, costume October Game Night, hosted by The Phillip Rush Center!🎃

🧙‍♀️Bring your spooky games and spooky costumes (no glitter, no nudity)🧛🏽

SPECIAL ALERT! 📣🐺 Werewolf ATL will be hosting Werewolf games all evening, in one of the conference rooms! Come join this sneaky, fun social game!

The event is Adults only and BYOB🍹. Most members bring a snack or drink to share.

We'll have a gaming library or bring your favorite games and friends! 🎲 👩‍👩‍👧‍👧👨‍👨‍👦‍👦

Need players or want to try a specific game? Post in the event page.🕯️

If you are new to Atlanta OutWorlders, Game Night is the 1st Saturday of every month. Game Night is a FREE event, and we do accept donations to keep event and venue costs down.

The best address for GPS directions to the Annex Building is:
328 Mell Avenue
Suite B
Atlanta, GA 30307

SPECIAL TIMES:
6 PM - 11 PM

PARKING:
There is free parking around the Rush Center.

If traveling by MARTA:
The Rush Center is located one block east of the Edgewood/Candler Park train station. After exiting through the train station gates, veer right and continue over the skywalk that crosses Dekalb Avenue. Once you have exited the station, go east down Dekalb Avenue towards downtown Decatur. The Rush Center is located a block away on the left corner of Dekalb Avenue and Mell Avenue.
Follow us online: https://www.instagram.com/outworlders

Visit Werewolf ATL: https://www.facebook.com/WerewolfATL

#OutWorlders #Game #BoardGames #VideoGames #MovieNight #GameNight #Horror #SciFi #Geek #Nerd #Group #ATL #Atlanta #WeLoveATL #GayATL #GayAtlanta #LesbianAtlanta #LGBT #Lesbian #Gay #Bisexual #Transgender #Queer #Nonbinary #Instagay #Gaymer #GayGeek #GayNerd


When?
Saturday, October 05, 2019
6:00 PM—11:00 PM
Where?
The Phillip Rush Center
1530 DeKalb Avenue
Atlanta, GA 30307