OutWorlders Game Night
First Saturday Monthly Gaming Night.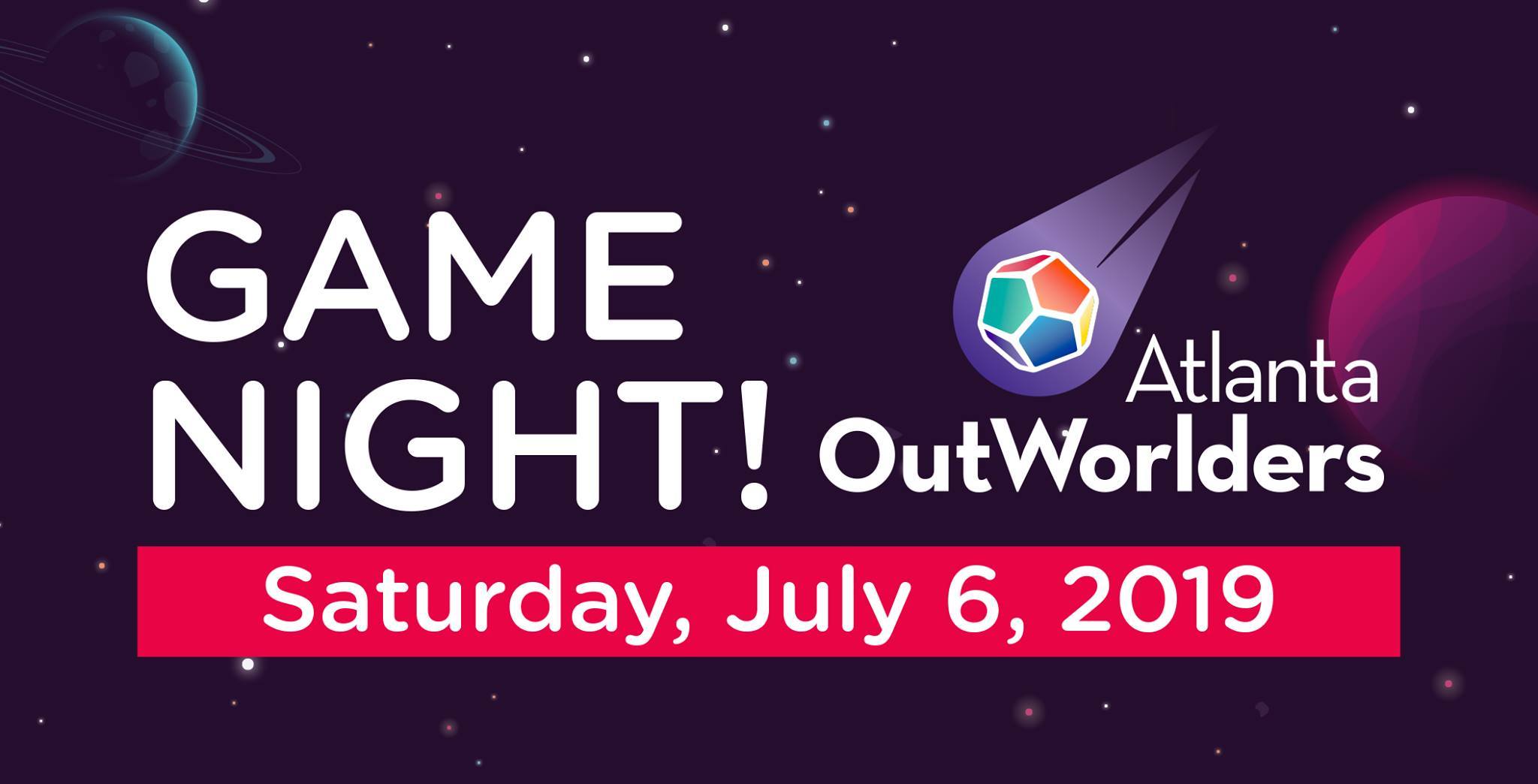 Join us for July Game Night, hosted by Fulton County Library!
The event is Adults only and BYOB🍹. Most members bring a snack or drink to share.
We'll have a gaming library or bring your favorite games and friends!

🎲👯‍♀️ Need players or want to try a specific game? Post in the event page.

SPECIAL ALERT! 📣🐺 Werewolf ATL will be hosting Werewolf games all evening, in one of the conference rooms! Come join this sneaky, fun social game!

🚀 LOCATION:
Metropolitan Library, 1332 Metropolitan Pkwy SW, Atlanta, GA 30310
🚗 PARKING:
Parking lot available at library location
If you are new to Atlanta OutWorlders, Game Night is the 1st Saturday of every month. Game Night is a FREE event, and we do accept donations to keep event and venue costs down.
💵MEMBERSHIP and DONATIONS:
This is a free event and you do not need to be a member to attend. Consider sponsoring us for a $15 membership fee, good for 1 calendar year. Sponsoring members are eligible to vote in upcoming elections and incoming business proposals. We also accept donations to help keep administrative and venue space costs down, as well as, continue to grow the club!
#Game #BoardGames #VideoGames #MovieNight #GameNight #Horror #SciFi #Geek #Nerd #Group #ATL #Atlanta #WeLoveATL #GayATL #GayAtlanta #LesbianAtlanta #LGBT #Lesbian #Gay #Bisexual #Transgender #Queer #Nonbinary #Instagay #Gaymer #GayGeek #GayNerd

When?
Saturday, July 06, 2019
7:00 PM—12:30 AM
Where?
Metropolitan Library
1332 Metropolitan Pkwy SW
Atlanta, GA 30310
Directions by MARTA
Bus 95 - Metropolitan / Hapeville Bus 95 Metropolitan/Hapeville starts at the West End Station (South Rail Line and goes south on Metropolitan Blvd. (the former Stewart Ave.) towards Hapeville. The bus stops at the intersection of Metropolitan Pkwy & Dill Ave. The library is across the street on the corner of Metropolitan and Manford.